Events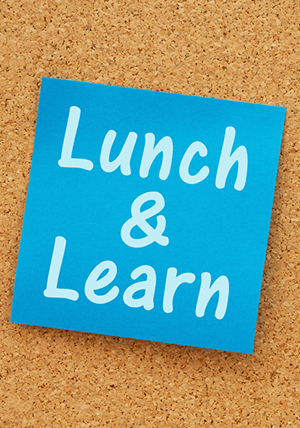 Landlord Lunch & Learn
Open to all area landlords free of charge, Lunch & Learn is held at different venues quarterly, the latest being the Annex, Downtown Stevens Point.
The program starts promptly at Noon and ends at 1:00 p.m.  Arrive a few minutes early to pick up your lunch and find a seat.
2023 Landlord Lunch & Learn Topics:
September 13, 2023 Maintenance Vendor - Awesome Living, LLC
NEXT Lunch & Learn Meeting November 8th, 2023 : Topic TBD
UWSP Off-Campus Housing Fairs
UWSP Student Housing Fairs are held in the Laird Room of the Dreyfus University Center each year on the first Wednesday of October and the last Tuesday of February.
Attendance is free to all CWAA member landlords.  Our Next Fair will be Wednesday, October 3, 2023.
Each landlord is provided with a table for display items and handouts.  This is a great opportunity to chat with students and show them what you have to offer in Off-Campus Housing.
Networking
We want to see all of your faces no matter what your week looks like! For this reason, we meet every other month for some good ol' fashioned networking. You will find us every other month at different times on the 3rd Wednesday of every other month. Rookies for drinks at 5pm or Mission Coffee at 8am. Email cwaaexec@gmail.com for the next meetup!
Everyone can learn from one another.  Experienced landlords, who have seen it all, share tips with new owners.  Younger members, who have new ways of doing things, share the latest gadgets and on-line tools.
Looking to Buy?  Wanting to Sell?  You may find your match at the CWAA networking events!
The CWAA Holiday Party is held in January.
Do your friend's eyes glaze over when you talk about your rentals?  Do they think you are crazy when they hear your latest tenant problem?  Ever wish you could talk to someone who will understand?  You have found us!  CWAA members will think you a fascinating conversationalist.  They will soon be one-upping you with tenant stories, and giving you helpful tips.
Share a delicious meal and great conversation with others in the rental business.  Time well spent.